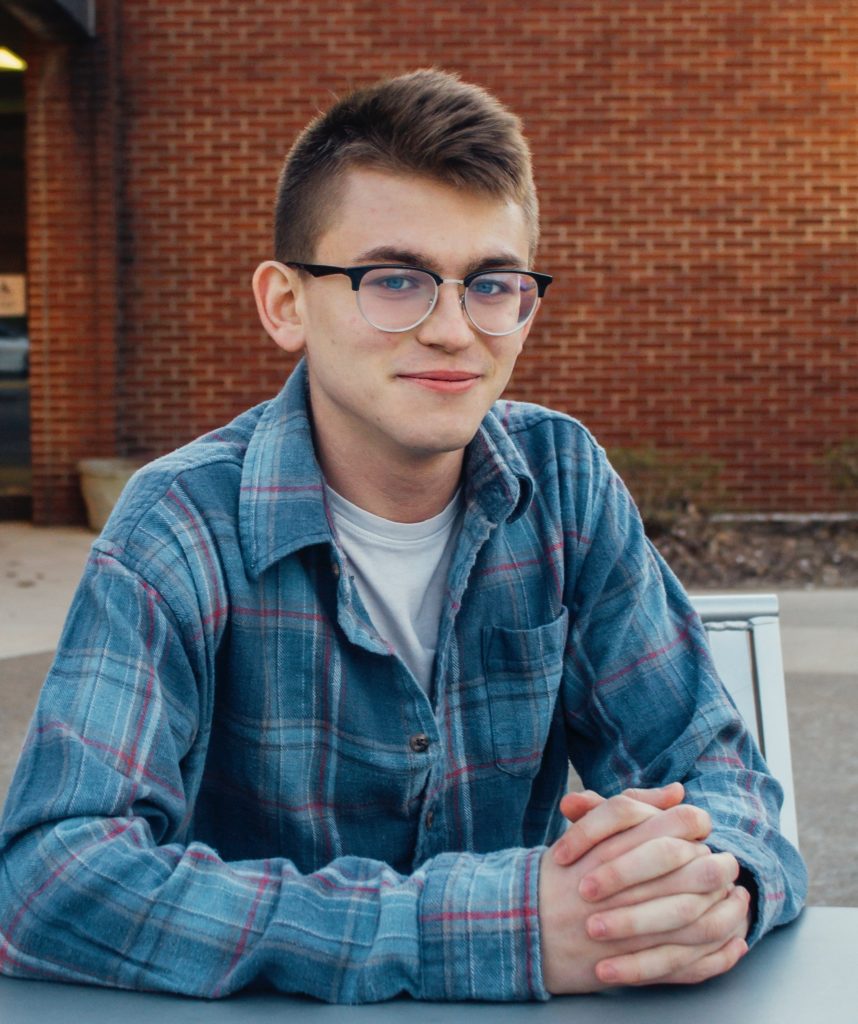 Here at 2020 Parenting, we've touched a lot on streaming services, and how they've changed the way kids today consume television shows and movies.
By now, most parents are probably familiar with the major streaming services like Netflix, Hulu and Amazon Prime Video. They're probably also familiar with the streaming process as a whole. And how unlike cable, streaming service customers can handpick which content they want to watch when they want it.
For better or for worse, the already-crowded industry is about to get one more competitor – one that has the potential power to change the future of streaming forever and knock out cable television, as well as its other streaming competitors, for good.
Parents, I present you, Disney+.
What is Disney+?
Although Disney+ has been in the works for a little over two years, the new streaming service is set to launch on Nov. 12.
Like most of the major streaming services today, Disney+ subscribers will be able to stream using Roku, Apple and Android devices, in addition to being able to steam using gaming consoles like the Xbox One and PlayStation 4.
For $6.99 per month, or $69.99 a year, Disney+ customers will have access to an overwhelming amount of Disney-created and Disney-purchased content.
Unlike Netflix's non-premium tier, Disney+ allows subscribers to stream to four devices simultaneously and have access to 4K content for no additional cost.
While most expect that the service will eventually increase their price, Disney has also said they will eventually offer a Disney+, Hulu and ESPN+ for $13 a month, the same price as Netflix.
What's all included?
While it's hard to fully understand how much is currently owned and underneath the Disney umbrella, the graphic below can help break it down for you.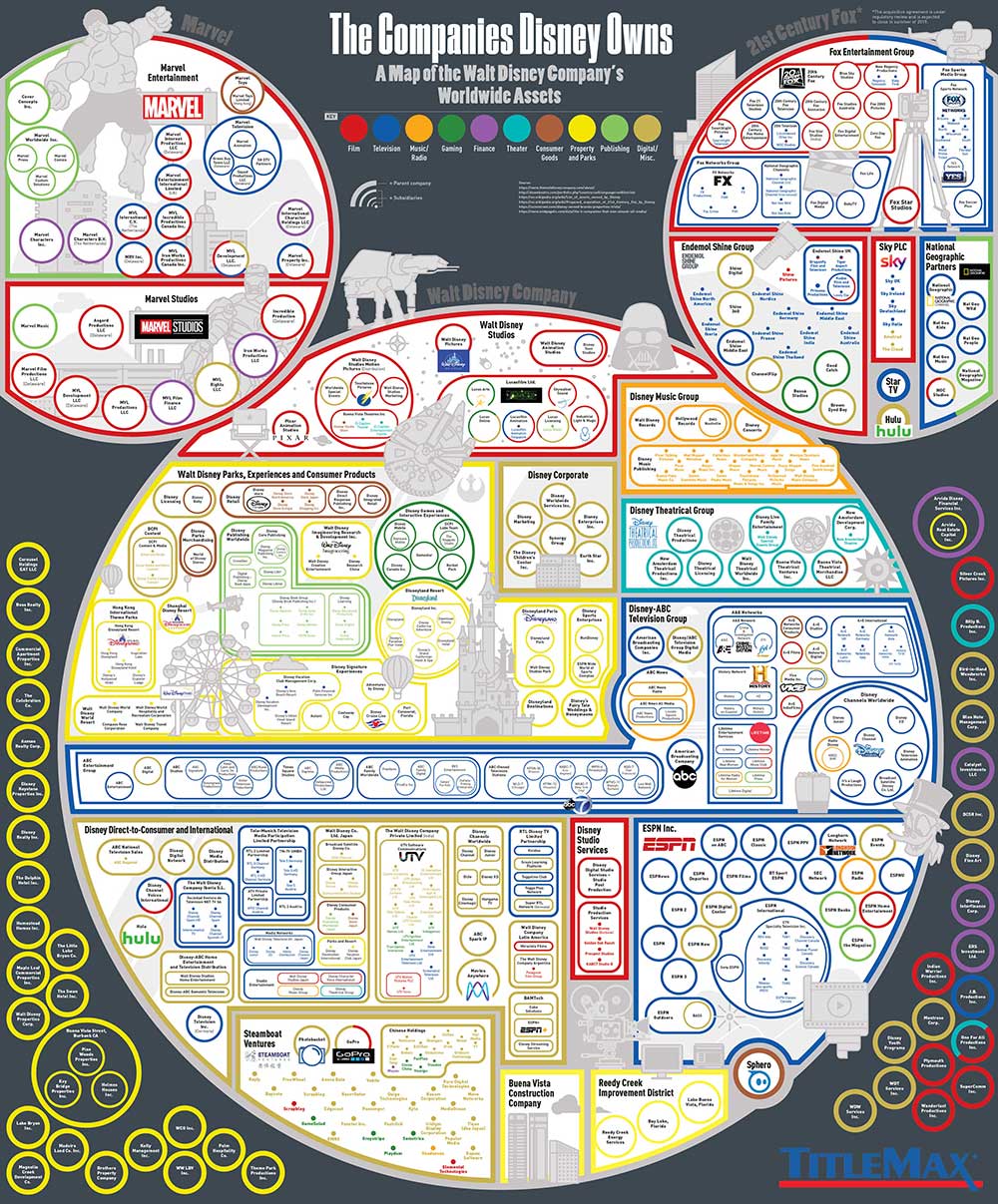 The main content featured in Disney+'s pitch is Disney content itself, (animated and live-action films, and television shows), Pixar Films, the Marvel Cinematic Universe (MCU), Star Wars and National Geographic.
It will also feature Fox's content such as the "X-Men" series, all 30 seasons of "The Simpsons" and "The Sound of Music." It will also have classic Disney Vault films such as "The Fox and the Hound" and "Bambi," and will continue to add new films not too long after they appear in theaters. Think, "Captain Marvel" and the new live-action version of "Aladdin."
However, maybe the biggest appeal to life-long Disney fans, is the exclusive Disney+ Originals set to debut with the service next month. Some titles already released include: "Star Wars: The Mandalorian," Marvel's "Hero Project" and "High School Musical: The Musical: The Series." These hyped-up exclusives will surely excite some kids.
How will this change streaming?
In all honesty, Disney+ was built on the concept of nostalgia and recreating your childhood. If you grew up with Disney as a kid, check out this short trailer and tell me you don't feel something?
Personally, I grew up watching the Disney Channel and its films. Disney was constantly on in our house. Watching that trailer gave me the chills – even though today I prefer sports over animated series and films.
According to JP Morgan, this nostalgia will lead Disney+ to quickly rivaling, and eventually even passing, Netflix's 139 million subscriber count. JP Morgan is predicting Disney will get to 160 million subscribers fast.
While this is partially because of the attractiveness of Disney+'s model, it is also because Disney plans on removing all of its' content from rival streaming services like Netflix.
Oh, and did I mention that Disney+ is going to allow users to download all of its' available content for no additional charge. This means no matter where you are – even when you're without Wi-Fi, you could be enjoying Disney content.
What do Parents need to know specifically?
While the launch of Disney+ could very well lead to even more kid streaming, some of the best news for parents is that the service will have parental controls. The website Deseret details some of this.
Because there will adult content like the "The Simpsons" on the service, Disney+ will encourage a little bit of peace of mind to parents by allowing them to block some content. (Though, how hard is it for a tween to get that password?)
In the end I think this is going to be a positive development for parents. You can get all of that wonderful Disney content all in one place, and if you don't need much other television, you can get it all for one low price.
But don't forget, folks. It's still screen time. Monitor that closely and set boundaries to how much time your kid spends in front of a screen.
Until next time – here's to keeping that Disney magic alive!
Other useful links: