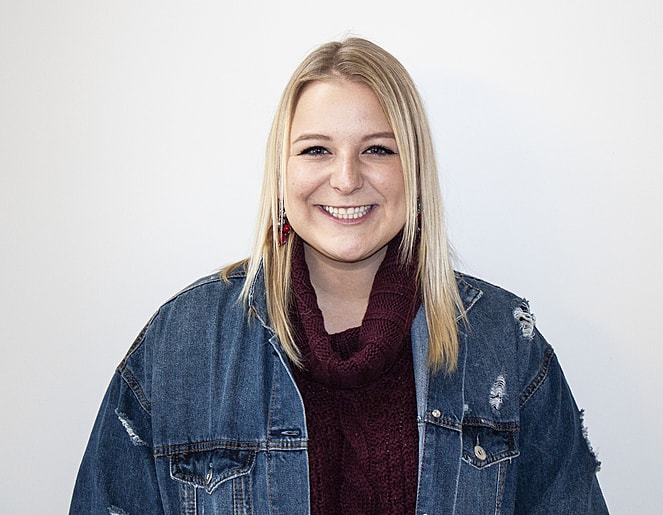 By Morgan Rihn
Maybe you've heard of an "influencer" – the newest big thing in advertising. It's all the rage right now.
It starts with an average person (or celebrity) who has an opinion. They build a following, and finally, brands jump on board and pay them either with cash or free product to promote the brand's products.
There are influencers in beauty, fashion, fitness, gaming and more. It's a marketing strategy that's becoming widely successful. And you should know about it.
Where are influencers seen?
Instagram is the most popular platform for influencers. Just scroll through your 'Explore Page' on Instagram to find numerous influencers you might like. But influencers are on other social media platforms, too. YouTube is a popular place, and so is Facebook, Snapchat and Twitter.
Popular (adult) influencers
Influencers often are celebrities. This make sense. Its easier for them to get a large following. In general, more views = more business. Kylie Jenner is the highest paid celebrity influencer. She earns $1 million per sponsored Instagram post. Selena Gomez receives $800,000 per post and Christiano Ronaldo earns $750,000. Kim Kardashian West, Beyoncé, Dwayne "The Rock" Johnson, and many more make millions from sponsored posts.
But many top influencers are not household names. For example, here are a few of 2018's top influencers:
Huda Kattan
Makeup artist
Beauty blogger
Founder of Huda Beauty
24.3 million Instagram followers
2.2 million YouTube subscribers
Cameron Dallas
Actor in "Expelled," "The Outfield," & "Chasing Cameron"
Well-known for his Instagram content
20.7 million Instagram followers
3.8 million Facebook followers
James Charles
Male spokesperson for beauty
Covergirl's first male spokesmodel
2.1 million Instagram followers
15.9 million YouTube subscribers
Joanna Gaines
HGTV's Fixer Upper host
Magnolia Homes, renovation business, owner with husband Chip
Instagram reflects her work and personal life
4.8 million Instagram followers
Do influencers influence youth?
There's no doubt celebrities and influencers are having an effect on America's youth. A company called Mintel (link) has reported that one third of kids aged 6-17 consider their top role models to be social media stars, i.e. influencers. This outranks actors, athletes, musicians and even the President.
Also, for kids, YouTube is the second most common source of information about new entertainment and toys, behind only TV commercials. This is not really a surprise. The current generation of youngsters already represent buying power of over $44 billion (link) with an additional $600 billion of family-spending also influenced by this generation.
Is there a problem here?
Maybe. Many parents don't know that the FCC regulates TV content for children. However, they don't have a say over Internet content. For example, there have been long standing rules about how much time in each TV show can show commercials, whether a TV show can show a product (called "product placement"), and if there was any compensation for that product placement. The regulators and protectors of children have long had their eye on TV.
But that's not the case with social media and Internet influencers. Regulators are only now beginning to ask: "Should there be a visible disclaimer if a social media personality is being paid to endorse a product? Should there be restrictions on how much 'content' is pure advertising? Should there be quality checks on content for effects on health and safety?"
But you're probably saying: "But really, what's the big deal? It's just stuff my kid watches to entertain themselves? Is it really having any impact?"
"Yes" is the short answer. Though this is so new not many studies are out yet, one study did find that influencers can change what your child eats. (link)
And the Bloomberg news service recently had a panel discussion on how YouTube's children-focused channels actually have a lot of paid advertising disguised as content.
Do you need to panic? We don't yet think so. But it is a good idea to monitor closely what your child is consuming on social media. And to find out who they follow and why they follow them.
Be aware that your kid is marketed to just as heavily as every other target demographic. Companies want their business. Meanwhile, Internet regulations with regard to children are not nearly as sophisticated and ingrained as TV rules, so it's a bit more "user beware" out there.
And don't forget – they don't call them "influencers" because they have NO effect on your kid – or the bottom line of the company…
Some other useful links:
https://www.cbsnews.com/pictures/social-media-influencers-influential-2018/
https://influencermarketinghub.com/top-25-instagram-influencers/
https://www.cnbc.com/2018/07/31/kylie-jenner-makes-1-million-per-paid-instagram-post-hopper-hq-says.html
And check out our other blogs on…