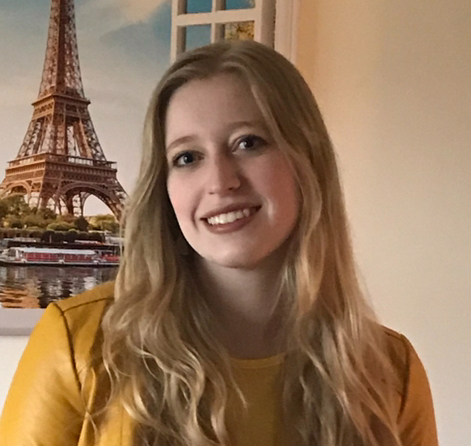 Coming back to school can be a difficult thing to adjust to. You know what is harder? Coming back to a computer screen for classes. Online schooling has recently become the new normal for students across America. Either that or taking extra precautions for in-person classes, like wearing masks and carrying hand sanitizer at all times. It can cause a lot of stress and be extremely overwhelming. Luckily for you, I have a few tips and tricks that can help ease your child of the pain of online schooling.
Wake up early
This one may sound simplistic, but it is more helpful than you think. I am personally not a morning person, and the thought of getting up early on purpose everyday is not something I choose to do, but it has proven to be helpful in beginning to make a routine for the day. You can start by making your bed, brushing your teeth, and having breakfast. Think of one of those movie moments where the main character wakes up and the shots continue in a montage of happy morning moments. Sounds pretty nice right? The most important outcome of establishing this morning routine is that in a short period of time it becomes the norm, and your body adjusts.
Pace yourself
When I am taking classes, I feel like the work begins to stack up, layer on layer…on layer. Did I mention that I think there are many layers? Sometimes it stacks so high it looks like the Leaning Tower of Pisa, ready to topple over. I try to do a million things at once and get stressed out when I cannot complete everything in one sitting. It was not until I dug myself too deep in the work – hole that two important words engrained themselves in my brain. Slow. Down. I know it can be frustrating when it feels like the workload is never – ending, but taking your time to complete tasks is not a bad thing. In fact, I think it is the best thing to do. Scratch that. I think it is the ONLY thing to do. Part of pacing yourself is setting up a schedule before you get bogged down. Working to complete a task in small interests over a period of time is so much better than waiting and letting things pile up. Time management is essential and the secret to getting things done without that last – minute stress. This is not always easy, and many students need help planning this type of work schedule, especially at first, but once they have learned how to pace themselves, it is a tool that will be helpful throughout school and beyond.
Find Time for a Break
Times right now are tough, and putting too much pressure on yourself can be tiresome. Take some time for yourself to do something fun. Whenever I have a break in the day, I make sure I go to the nearest coffee shop so I can drown myself the biggest cup of iced coffee I can find (and I might even go back for more). As something as simple as a coffee break can brighten my mood and relax me. Find something that makes you feel that way. Reward yourself. It can be something as simple as playing on your phone for a little while. Look at Instagram, Snapchat, or Twitter. You can pull Netflix up, watch an episode, work some more, and watch another episode. It does not matter what it is as long as it makes you feel more relaxed and level – headed when you get back to working on things. You can even schedule these break times into your work routine.
Unwind at the Day's End
After working all day long, you need time to relax at night. This is the opportunity for you to really unwind and pat yourself on the back for achieving everything you set out to do. Watch a movie or eat a bowl of ice cream. Allow yourself to feel satisfied that you have accomplished a great deal during the day and look forward to a new start tomorrow. Get a good night's sleep and begin the next day rested and relaxed.
While not completely guaranteed, these few simple tips will give your children a push in the right direction. You can even try them out yourself! Children typically learn by example, so if you have a positive attitude towards these steps, and even model them in your own hectic life, they most likely will too. The results could be a more productive, successful, and stress – free life for the whole family.
Sources:
https://www.edutopia.org/article/why-are-some-kids-thriving-during-remote-learning
https://www.usatoday.com/story/news/education/2020/06/29/back-to-school-reopen-online-classes/3251324001/
https://www.understood.org/en/school-learning/learning-at-home/homework-study-skills/online-learning-how-to-prepare-child
https://www.edweek.org/ew/articles/2020/03/23/how-effective-is-online-learning-what-the.html